Once a commonplace bastion of Americana, the jewelry store watchmaker today seems headed the way of the village blacksmith.
The numbers are bleak. Compared to about 52,000 U.S. watchmakers 30 years ago, the American Watchmakers Institute now estimates there are only 12,000 to 16,000 today. This includes not just watchmakers working in retail jewelry stores, but those in factory service centers, independent shops and all other outlets of the trade.
Even these ranks are emptying fast. Vocational school enrollment is down. And with an average age of 62, the ratio of old-timers leaving (through retirement or death) to newcomers may be as high as 9:1. "It's hard to know the exact rate of attrition," says David I. Aboulafia, former public relations and job development director for the Joseph Bulova School, a New York City-based watchmaking and jewelry institute. "But my personal experience basically bears these estimates out."
In short, unless something drastic happens, the traditional watch repair industry may soon wither away. Paradoxically, this could happen despite what some experts foresee as a stronger-than-ever future need for watchmaking services, higher profits and job opportunities galore.
"I really don't know what will happen 5 or 10 years down the pike," says Frank Shank, coordinator of instructors at the Joseph Bulova School. "That's when everyone will be screaming for watchmakers…and there'll hardly be any left."
Better technology: The cause of the problem seems obvious to most jewelers: Technological improvements–from quartz and unbreakable mainsprings to water-resistant cases–have transformed the industry over the past 25 years. About 85% of the 147.4 million watches and movements which the American Watch Association estimates the U.S. imported last year had electronic quartz movements. These are demonstrably more accurate, sturdier and just plain cheaper than mechanical movements of comparable quality.
Then, too, today's watches are easier to service. Horological authority Henry B. Fried notes that more watchmaking manpower was needed in years past because mechanicals had to be taken completely apart and cleaned by hand. "Today," he says, "watches are cleaned in a near-assembled state using ultrasonic cleansing equipment and exotic oils which didn't exist decades back."
The net result for many jewelers is less repair business. "The dollar volume is down mainly due to quartz watches," says Arthur D. Weeks, president of Arthur Weeks & Son, Peekskill, N.Y. "I think it will continue gradually downward."
William Nusser, Sr., owner of Hands Jewelry, an Iowa chain, used to employ seven watchmakers for his six stores. Today he's down to one and a half. "That's how much watch repair has declined," Nusser observes.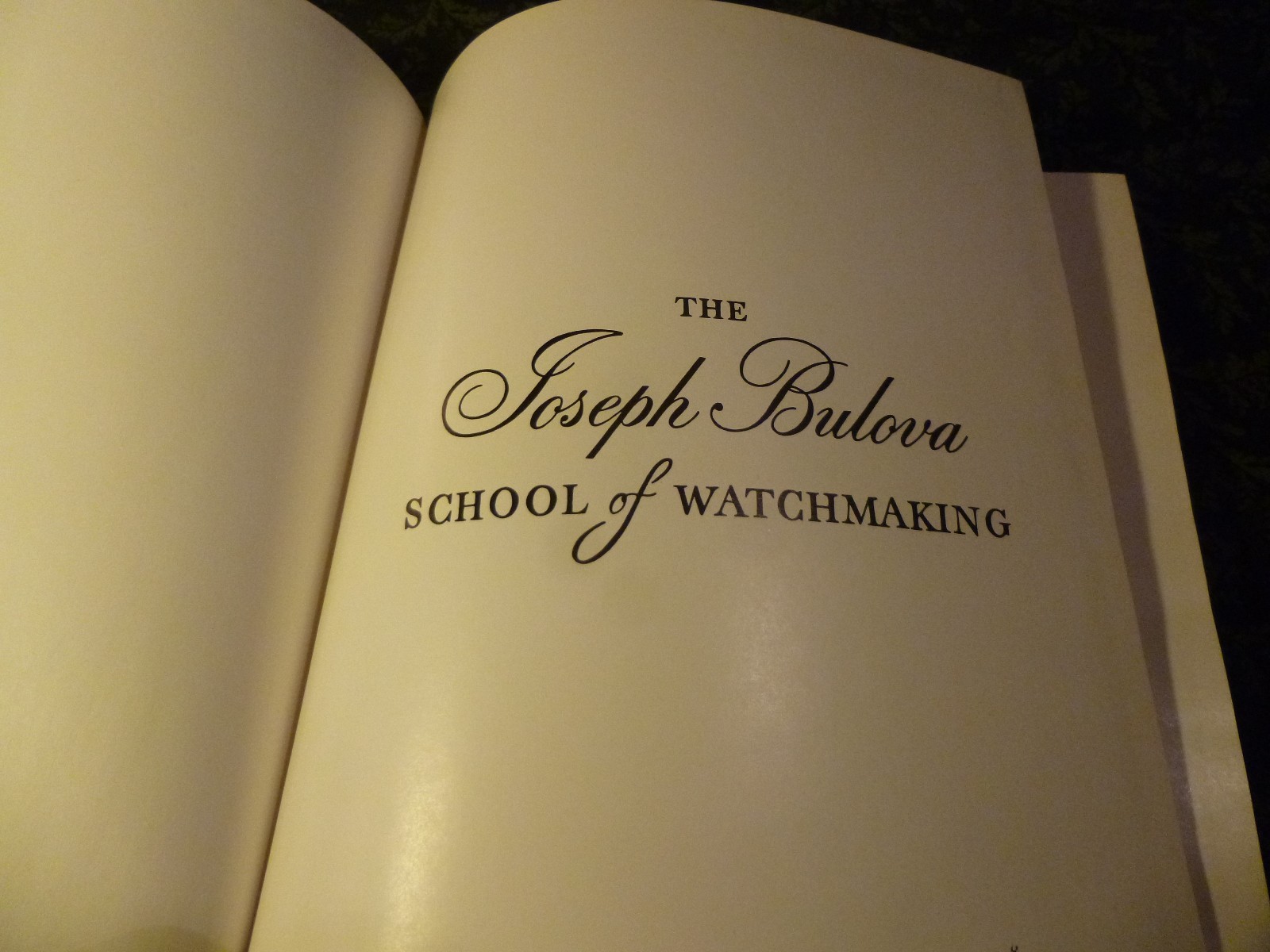 The cheap reliability of quartz has also led to throwaway timepieces and the practice of repairing electronic watches with replacement modules. These developments stem, in part, from delays caused by parts shortages–especially for early tuning fork watches like Bulova Accutron watch. While a skilled watchmaker can custom-build most any mechanical part, he ordinarily can't make electronic components. Back orders on parts–some the result of planned obsolescence–often force customers to shell out for new movements or even a complete new watch.
Retailers hardest hit: Watchmaker attrition is greatest in retail jewelry stores. "We ran into a lack of available personnel after ours retired," says Richard West of West's Jewelers, Ogden, Utah. "Because of quartz and fewer repairs, a watchmaker can't make a living in one store here unless he's the owner. Our repair outlook is dismal unless we can find a new man."
Some jewelers with no on-premises repairman rely exclusively on factory repair centers for both warranty and non-warranty work. But horror stories still abound about slow, slip-shod factory service. Increasingly, repair work is farmed out to trade shops, which usually offer faster pick-up, repair and return unless major parts are needed.
More watchmakers themselves are leaving the salaried security of jewelry stores to open trade shops of their own. "It's hard to hire qualified watchmakers today," says Lewis T. Cowardin, a Richmond, Va., jeweler. "A large percentage prefer working in their homes."
While many retailers also gripe about trade shop service, some extol its advantages. Colorado Springs jeweler Charles Zerbe found it more efficient to use a trade shop because his watchmaker "was constantly interrupted and couldn't work well in a retail situation."
Conversely, many retailers are laying off watchmakers on the grounds they're not cost-efficient and have insufficient repair volume to justify their presence. (Henry Fried says, however, that if a watchmaker doesn't have enough to do, "it may be more a matter of the jeweler's poor marketing and management than a lack of repair work.") Carl R. Carstens of Schnack's Jewelry, Alexandria, La., claims he lost money on watch repairs for years until he got rid of his repairman and went the trade shop route. "Now I can see exactly what's spent," he says, "and have no hidden costs or FICA and hospital insurance to pay." New Haven, Conn., retailer Robert Sykes dismissed his in-house repairman and started limiting work he takes in to mostly watches he sells. "No junk or very old watches," declares Sykes. Other common reasons for termination include inept performance; reduced attention placed on watches or the phasing out of nixon black watch sales altogether due to rampant discounting.
Need greater than ever: Despite such rationales, some experts contend that jewelry stores need watchmakers more than ever. "It's really a myth that on-premises watch repair is becoming obsolete," says David Aboulafia. "But because many jewelers believe quartz has changed everything, they act on this myth as if it were fact…and dump their watchmakers.
Aboulafia stresses that there are millions of quartz watches in use (and millions yet to be sold) which eventually will need service short of movement replacement. Whether the watch needs cleaning, a new battery, circuit board or coil, only a competent watchmaker can quickly pinpoint the problem, give an honest estimate and make a proper repair.
The ability to perform quick pinpoint repairs offers one big advantage–volume. A modern quartz watch technician can turn out a lot more work–and earn relatively more–during the same length day than his counterpart of yesteryear. "There's less work required to service quartz watches," says authority Henry Fried. "The oils last longer, the parts don't break and the power required to run them is minimal compared to mechanicals." Then again, customers seem tired of low-priced brands and are reverting to higher grade, more repairable watches that can command fatter service fees.
Although quartz is king, it may never entirely kill off mechanical watches, which still abound by the millions. Arthur Odessey, owner of National Watch Repair, a Philadelphia-based Seiko service center, refers to mechanicals as "a saving grace" that still comprises 60% of his business. Odyssey things they may eventually fade out, but not for a long time.
"The business is there in quartz and mechanicals," declares Willie Giroud, vice president of the Swiss Watch Technical Center, Lancaster, Pa. "If a man is well-trained, he can make a good living in both." Not only are reliable mechanical movements entering the U.S. from the Far East, but people continue to covet worn "tick-tock" timepieces. Shops in older neighborhoods still enjoy a brisk repair trade in mechanicals. Many are high-end pieces or collectors' items. "There's been increasing demand for expensive restorations and antique watches," reports Karl R. Johnson of Olson Jewelry, Fort Dodge, Iowa. "It helps keep repair skills intact."
For many jewelers, watch repair's usefulness as a traffic builder likewise remains intact. Customers are drawn twice into the store–first to bring the watch in, then to pick it up.
"Today more than ever," says Frank Shank of the Joseph Bulova School, "stores don't care whether the watch repair department makes money or not as long as it lures in people to look around." Because visibility is so important, more retailers put their watchmakers up front. "People love to watch them work and talk to them like a doctor," says David Aboulafia. "Seeing the work done before their eyes conveys a sense of immediate service. It also gives customers a living person to complain to."
Demand exceeds supply: Oddly enough, surviving watchmakers may be on the verge of a financial boom precisely because so few are left…especially in rural areas. Martell R. Grover, a Rexburg, Idaho, jeweler, feels his in-house business will get better since "fewer and fewer stores have service departments." Others note that though discount houses and department stores continue to gobble up watch sales, they offer poor, if any, service.
Nor are there enough trade shops to handle all available repair work. Adds an Amarillo, Tex., retailer, "Business is excellent. No one in town can repair quality watches except my watchmaker." William DeSimone, a trade shop owner on Philadelphia's Jewelers Row since 1956, insists his business "could've been five times bigger…but there are no qualified people around." Laments Alice Carpenter, a watchmaking instructor at Wayne Community College, Goldsboro, N.C.: "We can fill dozens of jobs right now…there's plenty of work, but people just aren't going into it." Carpenter, who's also research and education chairwoman for the American Watchmakers Institute, concedes that "employers want experienced help…not students."
To compensate for shortages of American personnel, bustling service centers like Philadelphia's National Watch Repair have been hiring Vietnamese and Russian immigres. According to owner Arthur Odessey, "the Orientals are well trained and very eager to work." Even so, Alice Carpenter views this practice as "undercutting" American watchmakers.
The law of supply and demand has pushed salaries up. In New York City, pay starts at about $250 per week, ranging to $450 or more for a highly skilled pro. Wages in New Jersey and Connecticut are 20% higher. According to Frank Shank, Michigan pays the best ("maybe because there aren't many watchmakers up there"). But salaries–along with the cost of living–usually are lowest in rural areas.
There still are minimum-wage task masters everywhere who run "sweat shops" straight out of a Dickens novel. Dave Aboulafia claims that these "dinosaurs" don't consider watchmakers trained craftsmen.
Unappreciative bosses are one big reason so many watchmakers end up opening their own shops. But these days, most talented newcomers want to go independent anyway since the rewards–financial and otherwise– are well-worth the risks. Competition is stiffest in Sunbelt states like Florida where concentrations of retired watchmakers keep their hand in to augment social security checks. But a talented, hard-working man willing to really service customers can earn better then $40,000 a year on his own.
The wrinkle is that it's not as easy today to get a small business loan as 30 years ago. Yet newcomers game enough to dig up customers out of low-budget home basement shops can still do well. Many watchmaking school grads take a salaried factory, trade shop or retail store job, save up for a year or two, then strike out alone. Some jewelers, moreover, are willing to give (or rent) a watchmaker on-premises space and let him work as an independent shop.
Changing roles/attitudes: Watchmakers may still perform their timehonored duties in some stores, but a growing number have found their role changed or sharply curtailed. Sometimes this results from practical need (limited customers, space, time, etc.). Often, though, the jeweler has simply lost pride in his watch repair operation, viewing it as a nuisance task he has to provide.
One Stratford, Conn., jeweler says his watchmaker no longer does in-house overhauls. He's more productive doing simple repairs, estimates, mailing, timing and sizing bands.
"My watchmaker is about to earn his Certified Gemologist title," says Merritt Alenxander, a Hamburg, Pa., retailer. "He's more valuable in the store selling than at the bench repairing."
Where years ago a watchmaker did nearly everything connected with a repair job, many stores now have specialized personnel to handle mundane tasks like take-in, routing, parts ordering and delivery. This can benefit the busy watchmaker left to concentrate on what he does best–fix watches.
Schools in decline: That fewer and fewer people are entering the trade has become painfully evident to the 40-odd U.S. watchmaking schools. A recent study conducted by the American Watchmakers Institute reveals that at least half these schools have had recent enrollment problems. About 25% are suffering substantially below-average enrollment.
The Joseph Bulova School, for example, has incurred a 40% enrollment drop over the last five years. Once graduating 80-90 students a year, the school today turns out 20-25 new watchmakers annually.
Frank Shank isn't sure why. "Watchmaking schools like ours are set up mainly for disabled people," says Shank, noting that 80% of Bulova's students are physically handicapped. "We offer the disabled an extraordinary opportunity…a chance to compete in the job market with anyone."
Shank speculates that many, believing the field is dying, are being lured away by computer programming and myriad other high-tech fields similarly equipped to handle the wheelchair-bound. Meanwhile, thousands of potential watchmakers receive disability compensation and feel it just doesn't pay to work…or fear losing benefits.
But watchmaking schools also have themselves to blame. Most cling to curricula and promotional practices as ancient as the art they teach. Though many students today prefer short-term programs, watch repair schools traditionally have required long-term training–some up to 36 months. What's more, specialization–especially in mechanical watches–has failed to give graduates broad state-of-the-art skills.
public relations, however, is the area where watchmaking schools have fallen furthest behind the times. Resting on past glories, most budget a tenth the advertising funds to trade institutes in other fields.
Recent improvements: Belatedly, many schools have taken corrective measures. for the first time, Bulova this year is advertising for students, aiming at the millions of stay-at-home disabled who dream of self-supporting careers. Curricula, moreover, have been shortened. Cutting out non-essentials like lathework has reduced Bulova's standard program from 13 to 9 months. In fact the demand for repair training far exceeds that for shop-oriented watchmaking, which before-long may disappear entirely. To diversify skills, schools like Bulova have stepped up instruction in electronic watch repair; soon quartz may comprise at least 25% of the curriculum.
"Mechanical training is still important," stresses Aboulafia. "It provides exercise in dexterity and teaches you how to repair anything." Long-negligent in building "people skills," many schools, also have introduced courses in salesmanship and small business management.
In the end, watchmaking's image problem–as well as its lack of new blood–will have to be corrected through a unified marketing, advertising and public relations push on the part of manufacturers, schools, associations–and jewelers.
"It will probably happen out of necessity," predicts Dave Aboulafia. "Once factory service centers are overloaded and people can no longer get their watches fixed elsewhere, the money and resources will appear."